Microsoft announced that Microsoft Azure Active Directory (Azure AD) is becoming Microsoft Entra ID.  
Excerpts from Microsoft article:
As part of our ongoing commitment to simplify secure access experiences for everyone, the rebranding of Azure AD to Microsoft Entra ID is designed to make it easier for you to use and navigate the unified and expanded Microsoft Entra portfolio. 
I want to assure you that your work protecting your organization, customers, partners, and the investments you've made in deploying Azure AD will continue uninterrupted. All configurations and integrations will continue to work as they do today, without any action needed from you. You'll see the new name start appearing in Microsoft product experiences In August 2023.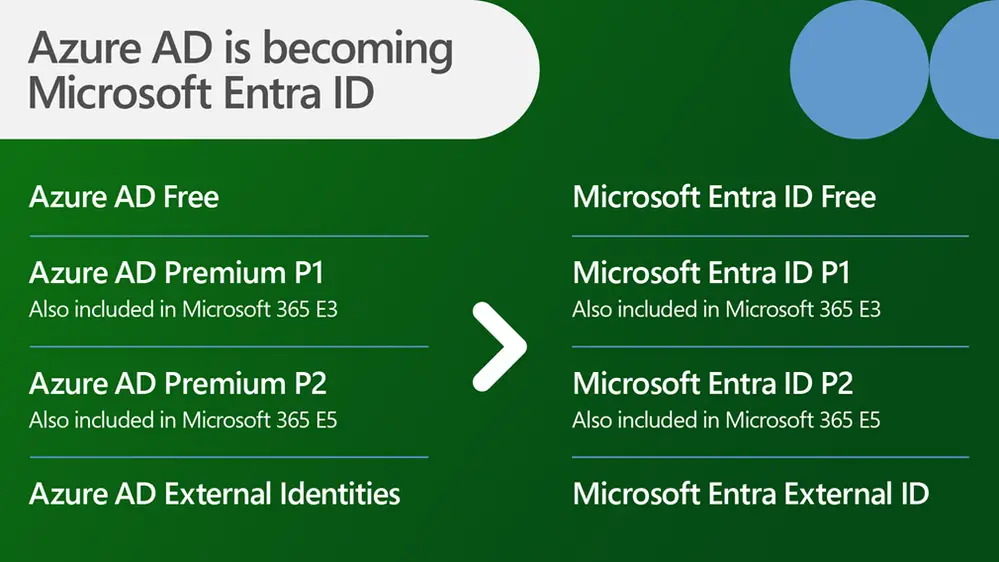 See the complete article here.
Related Posts
Subscribe to Techuisitive Newsletter
Be the first to know about our new blog posts. Get our newsletters directly in your inbox and stay up to date about Modern Desktop Management technologies & news.