Win32 apps can be now deployed through Microsoft store app (new). Win32 apps that are in the Microsoft Store are in preview at the time of publishing this article. The new Microsoft Store app is tightly integrated with Windows Package Manager (Winget.exe). This has expanded the catalog of applications which includes both UWP apps and Win32 apps. Third party vendors or publishers add Win32 / Universal Windows Platform (UWP) apps to the Microsoft Store and host the content in their respective infrastructure. You need to reach out to vendor or application owner to understand network firewall requirements if your devices are behind a firewall.
Intune admins can browse, deploy, and monitor Microsoft Store Win32 applications inside Intune. Upon deployment, Intune automatically keeps the apps up to date when a new version becomes available.
While we are discussing deployment of Win32 App using new Microsoft Store, same process can be followed to install Universal Windows Platform (UWP) apps as well.
Intune management of Microsoft Store apps (Win32 Apps)
Before we go ahead with the deployment, let's understand about the management of Win32 apps once it's deployed through new Microsoft Store app.
Intune will take over the management of Win32 application when you install it through Microsoft Store app . This mean when a new version of application is available, Intune automatically upgrade the application on devices where it's already installed.
When a Microsoft Store Win32 app is published to a device as Required, but it is already installed (either manually or via the Microsoft Store for Business), Intune will take over the management of the application.
For available Microsoft Store Win32 apps, the end user must click install in the Company Portal before Intune takes over management and automatic updates for the app. Intune will not attempt to re-install the app.
Deploy Microsoft Store App (Win32 App) using Intune
Deploying Microsoft Store Win32 app through Intune is very straight forward.
Go to Microsoft Intune Admin Center and perform the below steps.
Navigates to Apps > Windows Apps
Click on +Add
From the App type, select Microsoft Store app (new)
Click on Select

In the App information page, click on Search the Microsoft Store app (new)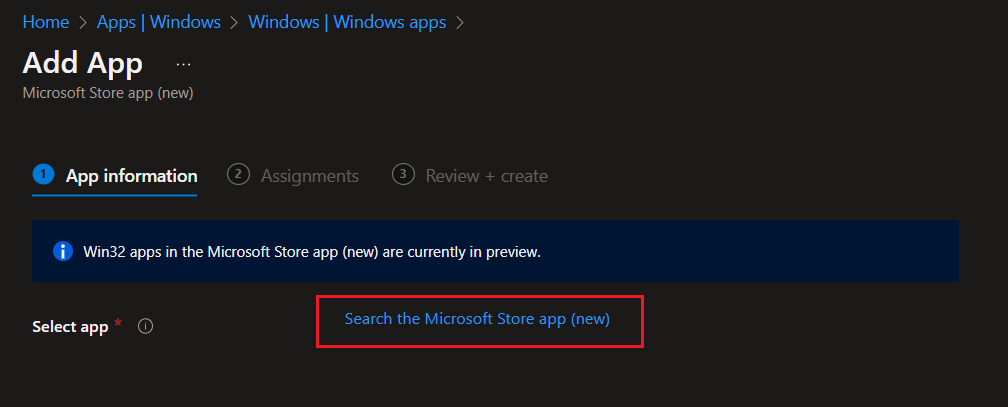 In the Search the Microsoft Store app (new) page, type the name of application which you want to search. Ensure you are selecting Win32 application type. Select the application and click on Select. In this example, we will deploy Adobe Acrobat Reader DC , Type: Win32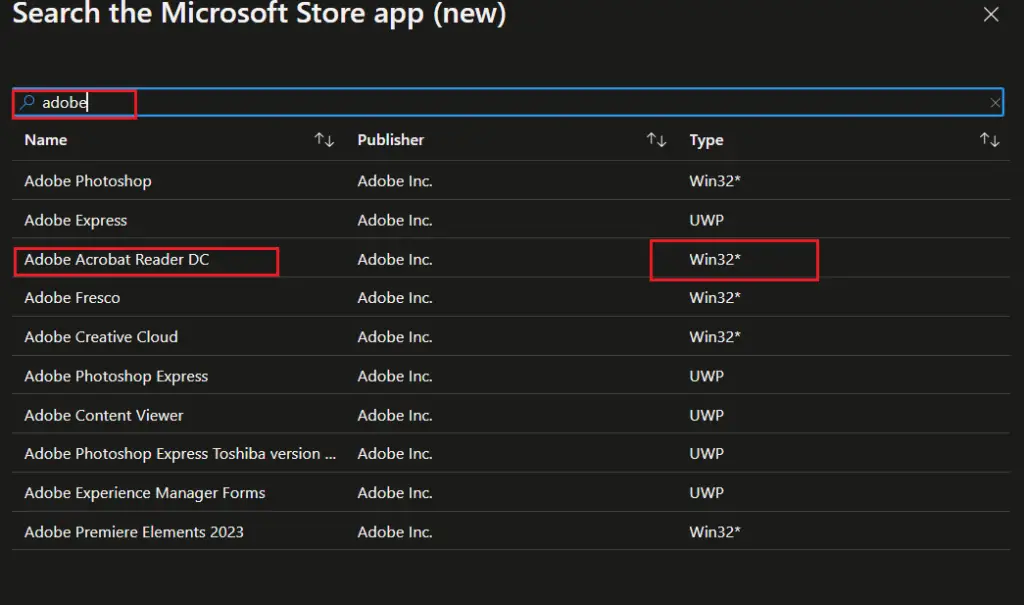 You can now see app details in App information page. You can notice that there are no customization options to provide command line, Requirements, Detection or Supersedence options. When you are using Microsoft store to deploy Win32 app, it will be completely managed by Intune & application vendor and no customization is possible. If you need customization then you have to fallback to Non Microsoft Store Win32 app.
Click on Next to move to Assignments page.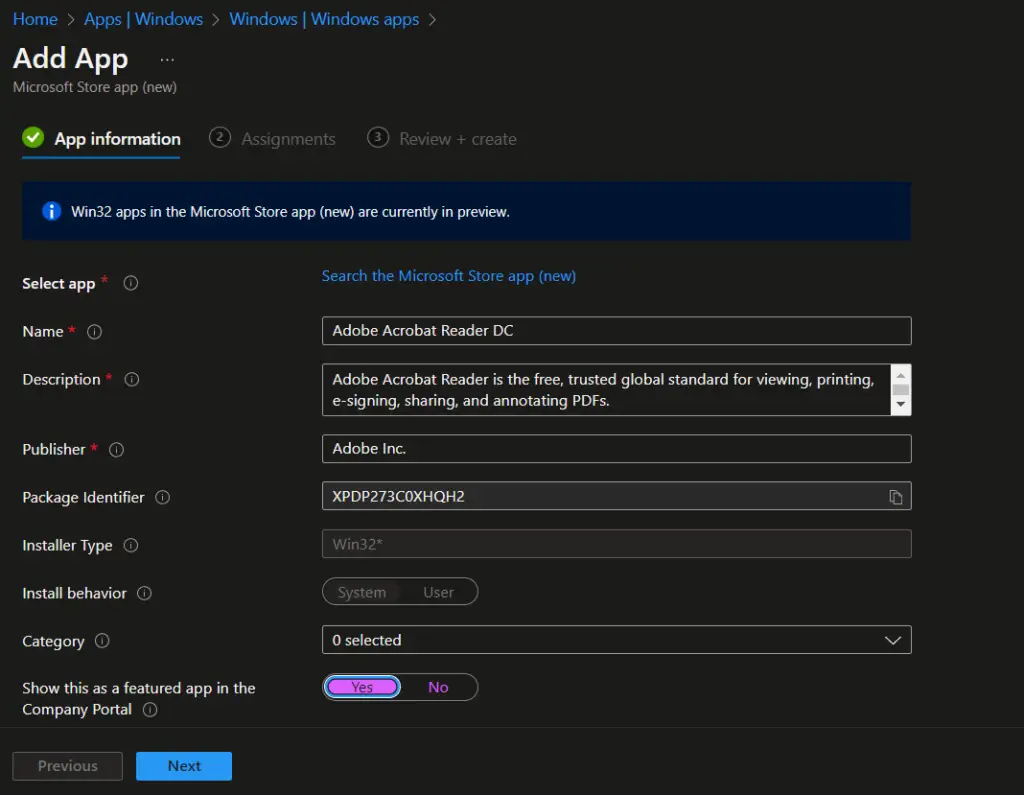 In the Assignment page, assign the application to Device, user or group as per your requirements. In this example, we will assign the application to All devices as Available. User can install the application to their device from Company portal.
Click on Next to move to Review + create page.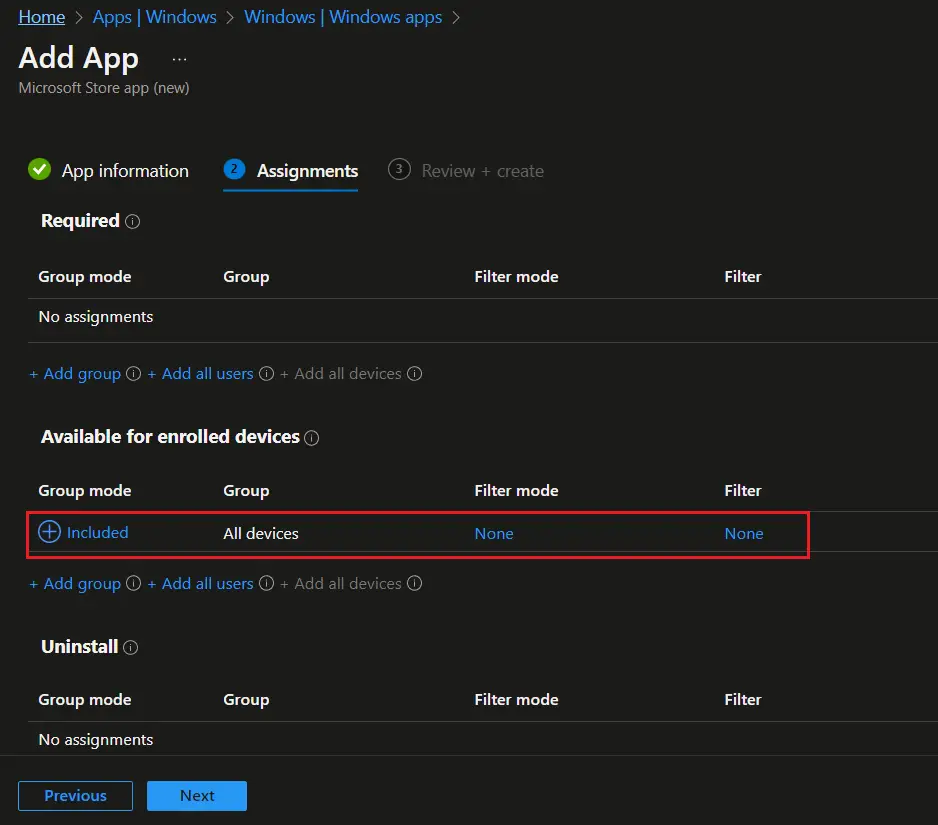 In the Review + create page, review the details and click on Create to start policy creation process.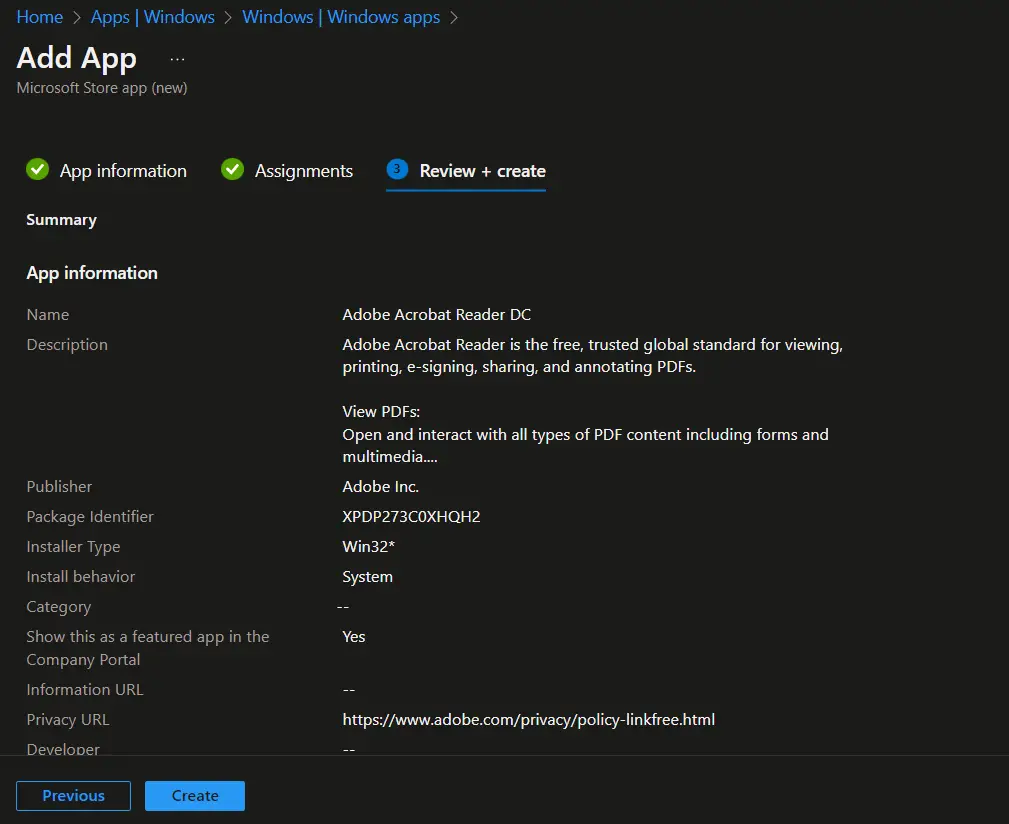 Install Application from Company Portal ( Microsoft Store App – Win32 App)
We have published the Microsoft Store Win32 app to Company Portal in previous steps. Now, we need to install the app on a Windows 10 / 11 device from Company portal.
On a Windows 10 / 11 Device, launch Company portal and navigates to Apps. Click on the Application (Adobe Acrobat Reader DC in this case) which you want to install.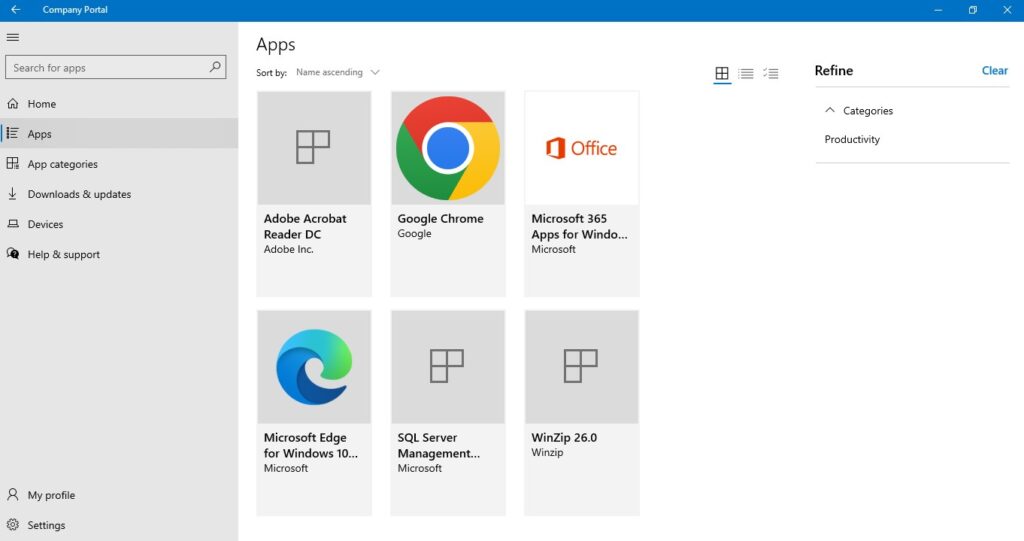 Click on Install on the App Overview page to install the application.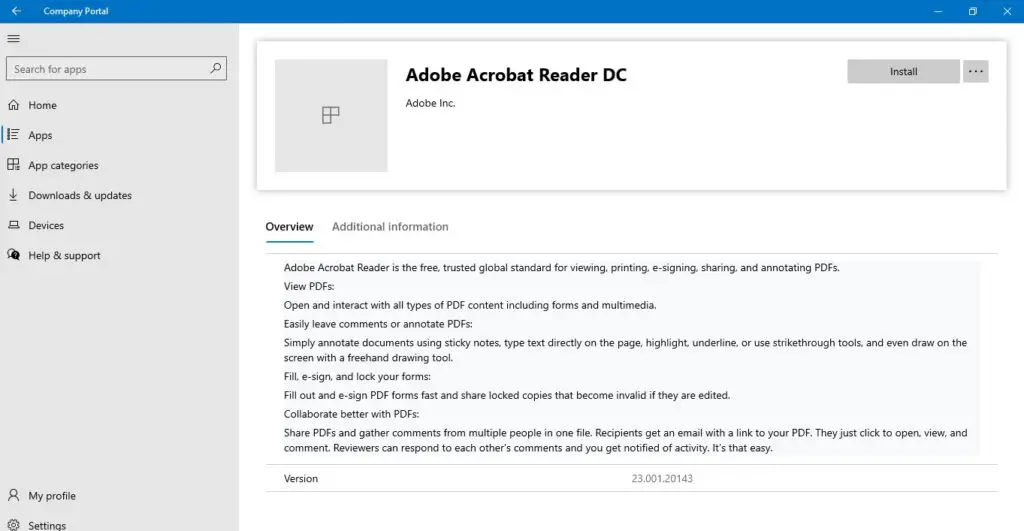 Related Posts
Subscribe to Techuisitive Newsletter
Be the first to know about our new blog posts. Get our newsletters directly in your inbox and stay up to date about Modern Desktop Management technologies & news.