Use Manage Google Play App option in Intune to deploy custom Android apk files. This allows you to add LOB apps by submitting just the app APK and a title, directly within Intune. This method does not require you to have a Google developer account and does not require you to pay the fee to register with Google as a developer. This method is simpler and has a significantly reduced number of steps, and makes LOB apps available for management.

Do not use Line-of-business app in Intune , while this options allows you to select .apk files and configures the app successfully in Intune but when deployed to devices , it wont get installed and report any status to Intune.
You must use Store App > Managed Google Play App to deploy custom .apk application to android devices.
Managed Google Play private (LOB) app publishing directly in the Microsoft Intune admin center
Sign in to the Microsoft Intune admin center.
Select Apps > All apps > Add.
In the Select app type pane, under the available Store app types, select Managed Google Play app.

Select Private apps (next to the lock icon) in the Google Play window.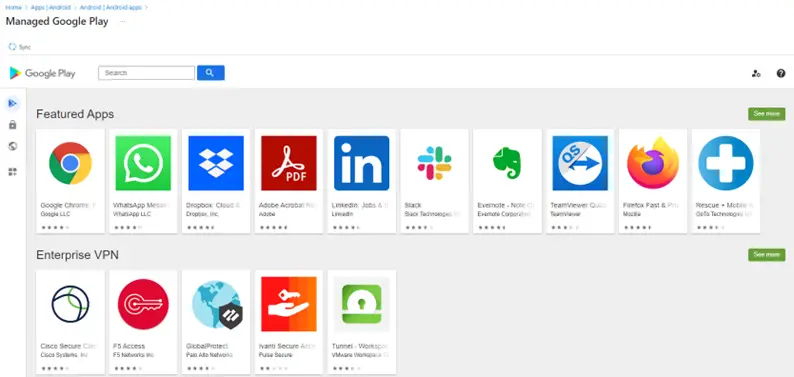 Click the "+" button at the lower right to add a new app.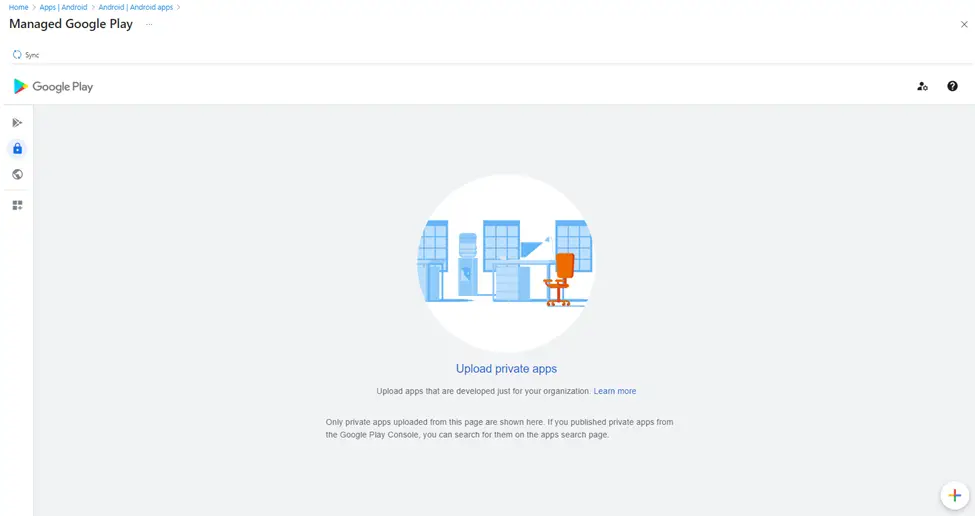 Add an app Title and click Upload APK add the APK app package.
Click Create.
Close the Managed Google Play pane if you are done adding apps.
Click Sync on the App app pane to sync with the Managed Google Play service.
Once the sync completes app will be available in all Apps , you are now ready to deploy these .apk files to android devices
More details at https://learn.microsoft.com/en-us/mem/intune/apps/apps-add-android-for-work#managed-google-play-private-lob-apps 
Related Posts
Subscribe to Techuisitive Newsletter
Be the first to know about our new blog posts. Get our newsletters directly in your inbox and stay up to date about Modern Desktop Management technologies & news.