Issue:
When setting up Configuration Manager Cloud Management Gateway, the Subscription ID drop down list remain blank even after successful sign in. The dialog populates correct Azure AD app and tenant names however the Subscription ID drop down list remain empty with a red exclamation mark.
The user has Global Administrator permission in Microsoft Azure tenant.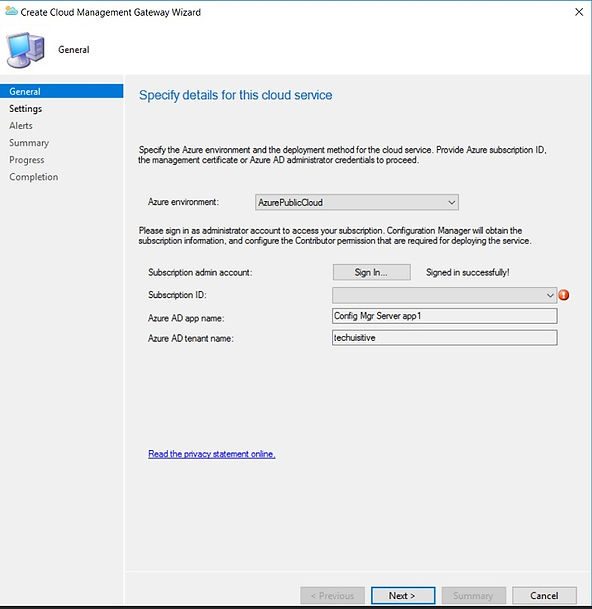 Cause:
The user must have Azure subscription owner permission to make chnages in a subscription. In the above scenario, the user had Global admin right however subscription owner permission was not granted to the user.
Solution:
The user need to be assigned Azure subscription owner permission. An existing administrator can assign Owner role (an Azure role) at the subscription scope. Please check this Microsoft article to assign subscription owner role.
Related Posts:
Subscribe to Techuisitive Newsletter
Be the first to know about our new blog posts. Get our newsletters directly in your inbox and stay up to date about Modern Desktop Management technologies & news.