Issue:
You may encounter below error when trying to enroll Windows 11 device to Intune with provisioning package.
Provisioning failure , Installation of a provisioning package failed. Please work with the package author to diagnose the problem. Reported error code: 0x800700b7

Cause for 0x800700b7
The provisioning error 0x800700b7 indicates that a provisioning package already exists. Hence new file cannot be created. This may happen if you have executed the provisioning package earlier on same machine.
Solution for Error 0x800700b7
You need to remove the provisioning package by following below steps. Once removed, you can run the package again.
On Windows 11 computer, go to Settings > Accounts > Access work or school
Click on Add or Remove a provisioning package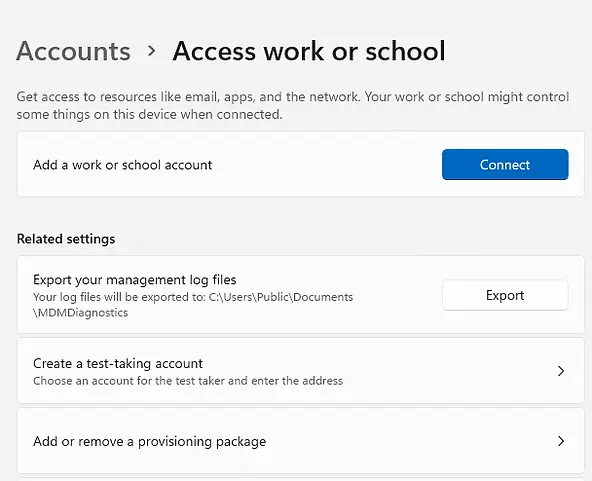 On the Add or remove a provisioning package screen, select the provisioning package which you want to remove and click on Remove.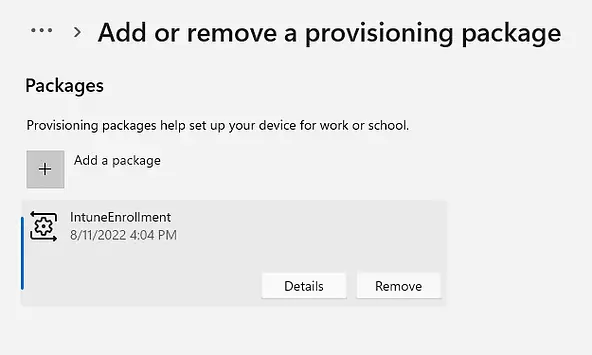 Run the provisioning package again. That should work fine now.
Related Posts
Subscribe to Techuisitive Newsletter
Be the first to know about our new blog posts. Get our newsletters directly in your inbox and stay up to date about Modern Desktop Management technologies & news.